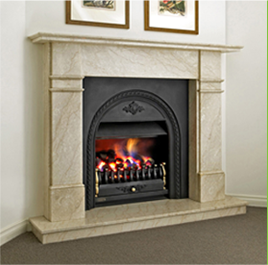 Fireplaces make a great addition to the home and can be adjusted allowing for installation in many situations
K and K Marble specialise in manufacturing Victorian and Classic fireplaces, finely crafted in marble
Entirely manufactured in Australia to premium standards using traditional skills, the fireplaces are individually designed and built as a unique creation that display colour and character.
You can choose from an extensive range of designs that can be individualised to suit your requirements.
Restoration work and reproductions made-to-measure are also offered, so drop in and talk to K and K Marble about your special design concepts.